The ear-based online training to elevate your jazz improvisation
Does this feel strangely familiar?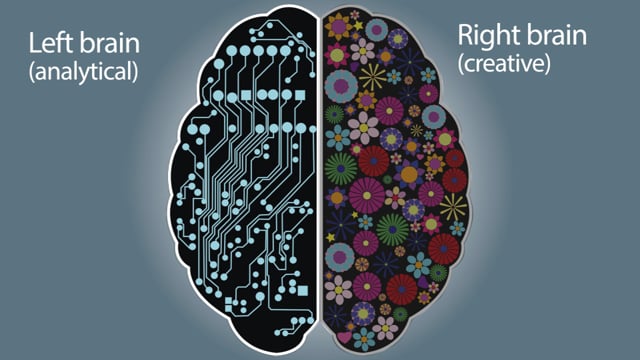 Your THINKING and CALCULATING and PROJECTING could be
exactly what is preventing you from playing as you imagine!
"The very thing you think is helping you play
is actually hurting you."
Are you ready to rid yourself of the barriers blocking so much
of your ability to improvise?
The online improvisation course that actually trains your
ear, not just your eyes and analytical brain.
I want to help you play jazz better. And I can.
Learn how to enable the music inside to finally flow out of your instrument
"My ear has improved since taking your course and have seen improvement in my improvising. Hope that more aspiring musicians find out about your course. They won't be disappointed." - Jim M.
"After years of practicing patterns and licks and hoping for them to magically come together as a solo, Improvisation Savvy has given me the tools to slow down, listen and play music. 
I am playing better, having more fun doing it, and I have noticed a difference in my playing and so have the people I play with."
- Mike R.
Chicago, IL
Some of what you will learn from Improvisation Savvy
About Your Instructor Michael Lake
The jazz chops, knowledge, and communication skills to guide you into taking your playing to the next level.
(Whatever level that means for you...)
GRAMMY-NOMINATED
Recognized jazz and latin musician having played with Hank Mobley, Ray Barretto, Nancy Wilson, and many more.
AUTHOR & COMPOSER
Written over a dozen books on jazz, trombone, & skill development. Composer of over 100 pieces of music for chamber groups and electronic orchestra.
LIFELONG INSTRUCTOR
Passionate teacher and communicator of improvisation, musicality, and personal self-development.
WORLDCLASS MULTIMEDIA STORYTELLER
Founder of the Jazz Master Summit as well as a 30-year producer of commercials, instructional videos, and communication tools.
What's Included within Improvisation Savvy?
Three levels to fit any budget and desired learning
MODULE ONE
Introduction
In the introduction, I help you think clearly about your musical goals and expectations. A questionnaire and assessment exercise provides a benchmark for beginning the course
Click Below To Learn More
What are your personal musical goals?

How 

good

is your ear?

A conversation about developing your unique musical personality
Four video lessons
MODULE THREE
Hearing the Music
The core of this course is the strengthening of your ear and its connection to your instrument. These lessons help you identify and eliminate internal chatter and reliance on analytical thinking that is getting in the way of your music. It really is!
Click Below To Learn More
What does it really mean to hear?

How to quiet your

left brain chatter
Assessing and strengthening your note & pattern matching skills

and harmonic anticipation

Putting the power of habit

to use

8 video lessons
MODULE FIVE
Tools, Tips and Tactics
As with any complex skill, there are physical and mental shortcuts for practicing and playing more effectively. Here, we identify and work on several that will improve your playing.
Click Below To Learn More
The proper use of anchor notes
The power of constraint exercises
Identifying and isolating 

problem spots in your improvisation

How to most effectively transcribe

solos

What muscle testing

can teach you about your playing

9 video lessons
MODULE TWO
Jazz Theory
An introduction to jazz theory that teaches you to hear the music rather than just see and memorize notes, chords, and scales.
Click Below To Learn More
Fundamentals of jazz harmony

The good, bad and ugly of learning 

chords and scales

The true value of 

the circle of fifths
Basic non-piano player comping
MODULE FOUR
Time And Rhythm
An innate sense of rhythm is indispensable for a jazz player or for any musician. Believe it or not, your ability to keep the pulse of the music is more important than accurately choosing the 'right' notes.
Click Below To Learn More
You'll assess the strength of your time
Strengthening metronomic

 

rhythm
Developing your groove rhythm
Discovering your phrase rhythm
7 video lessons
MODULE SIX
How To Practice Well
Regardless of the tools and teachers at your disposal, you must be your own teacher, and therefore, know how to most effectively learn to learn and to practice.
Click Below To Learn More
How to know what best to work on
How much time should you practice and how to find it.
Left versus right brain practice
Practicing the way your brain works best
5 video lessons
Choose the best course of study for you.
Three levels of immersive learning tailored to meet the needs of any level player.
APPRENTICE
$ 47
27 video lessons selected from Improvisation Savvy
Jazz Patterns for Ear 73 page eBook containing 60 patterns for developing your jazz ear
The Genius of Herbie eBook
The Magic of the Snow Leopard eBook
PROFESSIONAL (Most Popular)
$ 147
Everything within the Apprentice level
38 video lessons slected from Improvisation Savvy (11 additional lessons over the Apprentice level)
Richie Beirach's A Framework for Jazz Mastery eBook
Dave Liebman's The Art of Skill eBook
Circle of Fifths Savvy mini course (normally $10)
Piano Comping Savvy for Non-Piano Players eBook mini course (normally $20)
Free pass to the entire Jazz Master Savvy interview library (normally $47)
MASTER
$ 297
Everything within the Professional level
47 video lessons (the entire course)
Jazz Ear Savvy bound book (normally $40)
Personal playing assessment and coaching recommendation outline (normally $150)
1- hour Zoom coaching session (normally $150)
Want a more customized learning experience? Let me know at mlake@redlake.tv.
A FEW WORDS FROM STUDENTS OF MY METHODS
Pam M.
"I don't think I have enjoyed improvising jazz at gigs as much as I do now after using your methods. I have stopped criticizing myself and just have fun. I love it!"
Charles N.
"I noticed after working on your materials that I am hearing things in music that I didn't hear before. I didn't expect that!"
Marty S.
"I just want to say thanks so much for your teachings. They are crystal clear, practical, and valuable. They are like vitamins."
Sharilynn H.
"What your teaching is doing is increasing my ear to instrument reaction time. This is really exciting for me!"
James P.
"I have to say how impressed I am with your instruction and how much I am enjoying working through it."
100% SATISFACTION GUARANTEED
If after working through it, you don't get results with this course, I'll refund you every penny and wish you the best. And you keep the bonuses.